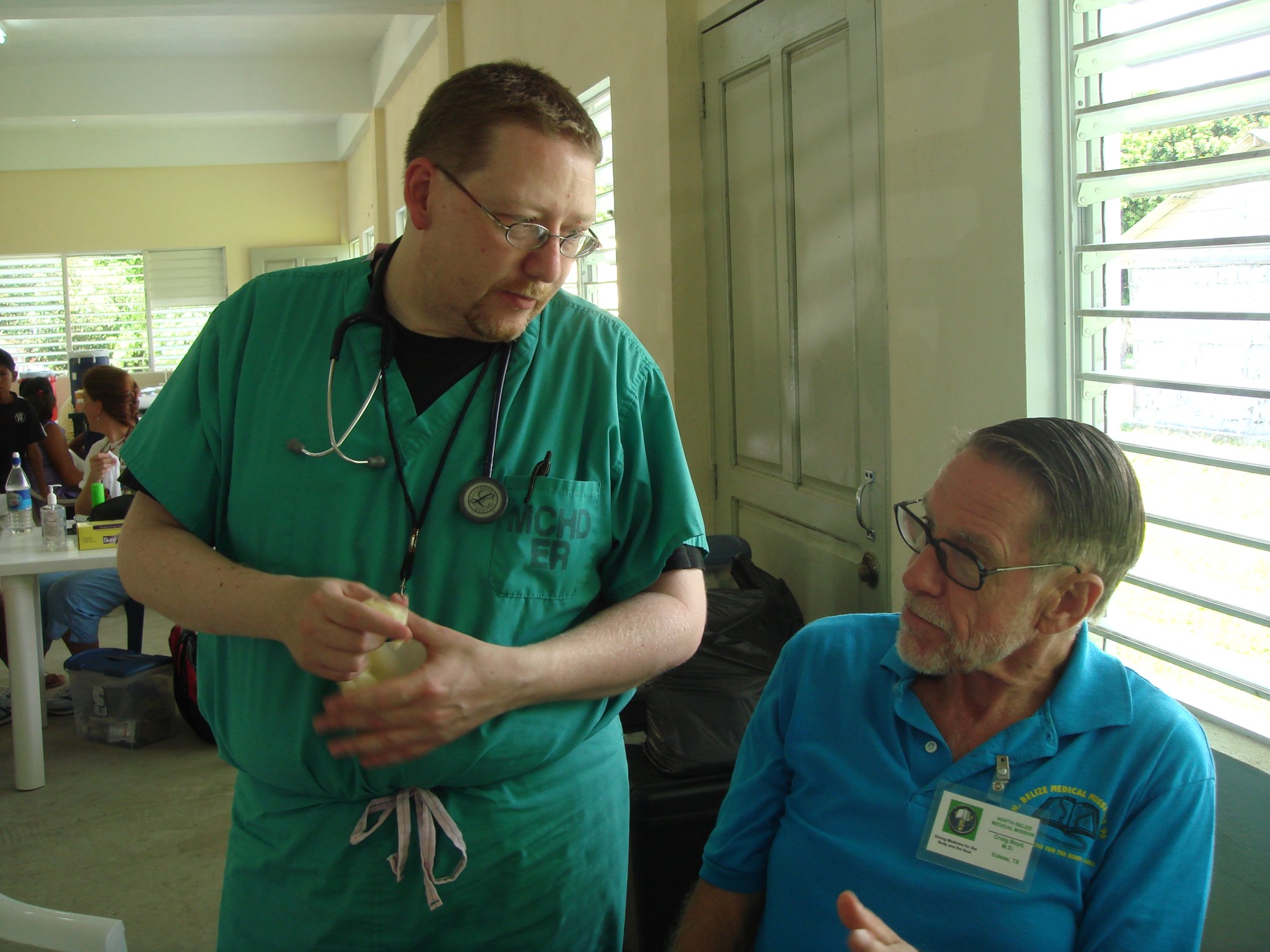 With over 20 years experience in medicine, Dr. Ben Covington is the heart and soul of Covington Family Health. He knew from an early age that he was going to be a doctor. In 2001, he graduated from the University of Texas School of Medicine in San Antonio, and went on to complete his Family Medicine residency in 2004, at Texas Tech Institute for Family Medicine at Amarillo. After residency, he and his family moved to Dumas, TX, and he opened a small-town family practice, fulfilling his life-long dream. When his kids grew up and moved away, Ben and his wife, Lori, decided to relocate to the DFW area to be closer to family. After working in Emergency Medicine for several years, he decided to return to his roots, and he and Lori opened Covington Family Health.
When he's not seeing patients, you can often find Dr. Covington doing medical mission work. After working in the northern part of Belize for several years, he and his wife found themselves in Eastern Africa, in a small village in Tanzania. While Dr. Covington worked in a local medical clinic, Lori started feeding hungry people, and, in 2015, they established African Christian Ministries, a 501(c)(3) organization dedicated to helping the people of East Africa..
About Covington Family Health
Perhaps the biggest difference you'll find at our practice is that it focuses on a direct, personal relationship between you and your doctor. You'll see Dr. Covington for every visit. And you'll have unobstructed access to your doctor.  Seriously, you can reach your doctor by phone, secure text message, secure email, or secure video conference. We can discuss many medical concerns and questions without the need for a clinic visit, or we can see you in the office that day, or the next day. We can also provide after hours guidance to help determine the need for urgent or emergent care. Our goal is to maximize your health while reducing your need for costly hospital or emergency care.